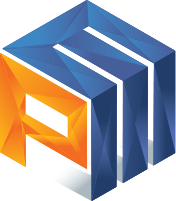 Primomedia, Bellbird Park
Tell us a bit about your business
We (Primomedia) are a digital marketing agency based in Bellbird Park. The business was founded by Grant over 10 years ago and now services businesses of all sizes and industries across Australia, though we primarily focus on small businesses. We focus on web design and search engine optimisation (SEO) with both organic SEO and Adwords.
Tell us a bit about the main people involved in the business
Grant – Business owner and founder with over 10 years of industry experience, often called the SEO Wizard by his clients for his ability to use his unparalleled expertise and knowledge to skyrocket rankings as well as predict future trends. Grant has his finger on the pulse of the SEO industry and is often able to predict trends before they become mainstream, allowing his clients to gain a competitive edge. As well as Primomedia, he also owns another business based in Maryborough called Wide Bay Batteries. When he is not working, he enjoys spending quality time with his family, playing video games and fixing things up around the house.
Amber – Having joined the family business with some part time work here and there at the age of 15, Amber has been working full time at Primomedia since 2017 as the business' lead web designer. While also dabbling in SEO and graphic design, web design is Amber's real passion and she takes great pride in being able to make a client's vision a reality and is always expanding her design repertoire. When not working, Amber enjoys Netflix, video games, reading and 80s music.
Stacey – A crucial member of the team, Stacey handles the financial side of the business with unparalleled finesse. With a passion for finance and accounting, Stacey is a bottomless pit of knowledge and ensures nothing slips through the cracks. When she is not working or taking care of her three children, Stacey enjoys chocolate, good TV and peace and quiet.
What is the vision you have for your business?
In our industry, we see small businesses every day being taken advantage of by large web agencies because they simply do not know any better. We would like to continue helping as many small businesses to be successful and generate an income without a $15000 website price tag. We are passionate about our work, we take great pride in seeing our client's businesses flourish and every member of our team goes above and beyond to help them get there. We are not ruled by profit margins, we use our skills to help small, locally owned and family owned businesses such as ourselves achieve success.
What are the biggest challenges you face?
As we are a small, family owned business, we occasionally find that we do not have the professional corporate touches that some people look for. We don't provide design briefs or mock-ups, we simply give you a call or shoot you an email and do some back and forth about your ideas and your visions. This can be a challenge because for some people, that corporate approach that they receive from large web agencies is all they know.
What do you love about the Ipswich / Springfield community?
We appreciate the sense of community and comradery in this area. We have worked with a few local businesses and organisations in the Ipswich / Springfield Lakes community like Revive Yoga, Springfield Lakes Hawks, T N Bloom and yourselves (Chalk Electrical) and it is always a great experience.
How do you like to get involved in the community?
By using our skills, what we do well, to help local businesses and organisations get on their feet. Last year or the year before, we began working with a local rugby team – Springfield Lakes Hawks – to build their website and became one of their sponsors. It's been very gratifying to see how they've grown and expanded since then and we're very proud to have been a part of it.
How would you like to see the role of small businesses in the community evolve in the years to come?
It would be wonderful to see more small businesses pop up in the community. It provides the greater community with a sense of old-fashioned service and family values that you just don't see from larger corporate companies and franchises.
Anything else you would like to add…  
We would just like to say that we are very grateful for this acknowledgement and opportunity to speak with you about our business – it really does mean a lot and we look forward to working with more local businesses in the future.
Grant and Amber – congratulations on what you have achieved for yourselves, your clients and your community. Thank you for empowering your people.
Know Someone Who Deserves To Be Recognised?
Do you have a friend or family member who you believe contributes to the community and deserves to be recognised for their efforts? Click the button below to nominate them for our monthly Power To The People award! They'll receive a sponsored social media campaign, an article just like this one and a $100 Eftpos gift card to say thanks for their hard work!